Put your money where your values are.
If you want to minimize risk and maximize returns while at the same time investing in a way that reflects your values, Adaptive ETF's fossil fuel free and ESG strategies are excellent options. You get the peace of mind that your money is invested in sectors and companies that are making a positive difference for people and the planet, without exposing you to the volatility that can come from off-the-shelf socially responsible ETF products.
Adaptive ETF
Global Fossil Fuel Free Equity Strategy
ETF securities across global developed markets, including large and mid-capitalization companies.
Companies that own fossil fuel reserves, defined as proven and probable coal, oil or natural gas used for energy purposes.
Companies that are primarily engaged in alternative energy, including power derived principally from bio-fuels, wind, solar, hydro and geothermal sources and the various technologies that support the production, use and storage of these power sources.
Adaptive ETF
Global Balanced ESG Strategy
ETF securities across global developed markets, including 1- to 5-year Canadian bonds and large and mid-capitalization companies.
Companies in such industries as adult entertainment, alcohol and tobacco, weapons, gambling, and nuclear power and those that do not meet certain standards of U.N. global compact principles and certain employment diversity criteria.
Companies that have positive relative ranking scores across environmental, social and corporate governance (ESG) criteria.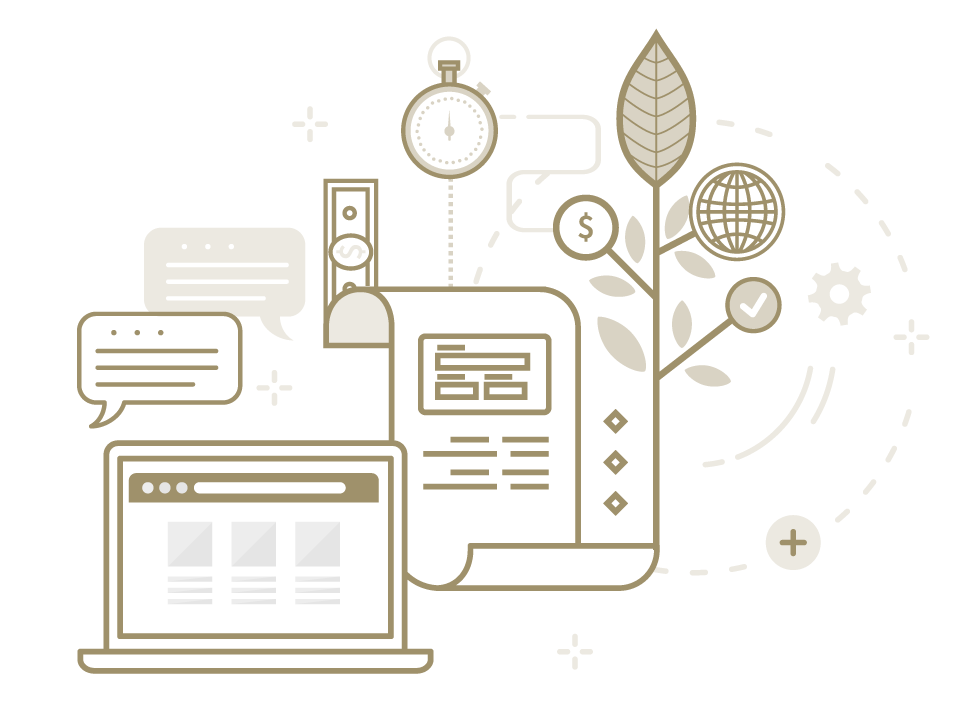 Adaptive's strategic advantage
When you create a socially responsible investment portfolio with an Adaptive ETF strategist, you get all the benefits of our Adaptive ETF strategy.
It's the opposite of a simple, standardized buy-and-hold approach. Your Adaptive strategist will make regular adjustments to your portfolio based on whether the core and satellite ETFs you're holding are the right ones, given current global macro and microeconomic conditions and your socially responsible investment criteria.
By combining our proven strategy with your values-based choices, we're looking after both your money and the planet.
You might also be interested in
What's the difference between ESG and SRI?
Socially responsible investing (SRI) and environmental, social and governance (ESG) aren't the same thing. Find out the difference in this article.
What is an MER? How much is it costing you? What's considered a "good" MER? And what are 3 strategies to avoid high MER fees? Read the article to find out.
5 more biases that are hurting your ETF investments
Humans use biases to speed up our thinking, but it comes at a cost. Learn 5 biases and how to avoid them when it comes to your investments.